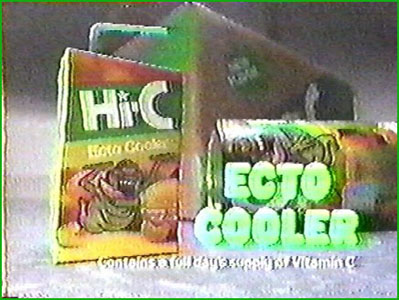 Scene is on a subway car. There are many different passengers, including a couple near one of the doors. A vagrant wearing no shoes carrying a vacuum from the 1970s walks in.
Jeepers
Hello my name is Jeepers and I am here to tell you a little bit about myself.
Guy in Couple
Oh, boy. Here we go again with this.
Wife
Oh honey, he's just a nice man who wants something to eat.
Guy
(Sarcastically/Slapsticky) Yeah or drink.
Jeepers
I am here in front of you today because I'm just a nice man who wants something to eat.
Guy
Yeah right. How am I supposed to believe that?
Jeepers
If you could find it in your heart to spare some change I could get a sandwich…
Wife
See I told you…
Jeepers
Or a slice of pizza. Maybe a PZone. Or a taco. Or some Chinese food – maybe some dim sum, perhaps an egg roll, I sure do like sesame chicken. Or a hamburger. Or a cheeseburger. Or a bacon blue cheeseburger with mushrooms and sautéed onions…Actually come to think of it, I'd rather have an Arch Deluxe.
Guy
Is this guy for real?
Jeepers
Or some Indian. Curry is my favorite. Maybe a falafel would hit the spot come to think of it… Or some cereal. Maybe even some Count Chocula. Does anybody remember Franken Berries?
Guy
What's going on here? I mean seriously.
Jeepers
Ooooooheeee. I could use me some spaghetti and meatballs. Now that I think about it, I think I much prefer carbonara sauce with all of that cream and pancetta. Mama Mia! Forget that, Jeepers wants some Dinty Moore Chicken and Dumplings. Wash that mofo down with an Ecto Cooler.
Guy
Is he just going to stand there and list foods off? Look at him. He's not even moving through the car collecting change. I'll take him to Le Bernardin for dinner and buy his Hoover a bottle of Dom if he just shuts the…
Jeepers
Does anybody here like ribs? Mmmm-uummm. Talkin' bout some St. Louis Spareribs or maybe even some Memphis Baby Backs. Texas beef is the way to go, but, actually, wait, no, I think I'll have some saucy Kansas City ribs. Nah, nah gimme that McRib.
Guy
Look, look, see. He's insane. He's ordering ribs but he's not in a restaurant he's here with us. I (pause) can't (pause) take it anymore! (Guy goes into vacant handicapped seat at the end of train, lies down, and sucks his thumb.)
Jeepers
I'll tell you what, though, and I know that you people have learned a lot about me here today – and I've learned a lot about you. There's nothing in the whole wide world that can compare to the delicacy of which I can hardly speak the name. Its glory is too large for one man to handle. It's taste too great for human tongues. If its smell was in every breath that I took, I would be the happiest man on earth – nay, the universe. It's magnificence is like that of the sun. Stare too long and you shall go blind! …I speak of the Burger King Chicken Fries 36 piece party pack. I speak of Heaven on Earth.

The Burger King King arrives.
The King
Jeepers, I heard your call and have left the football game I was playing in to get here as fast as I
could. And I have brought you the most prized possession known to man. Behold, beneath my cloak I bear the Burger King Chicken Fries 36 piece party pack. I don't need to tell you how lucky you are. For, you, Jeepers, are a god amongst men. Let us feast!
(Guy awakens to the smell of the chicken fries and joins Jeepers and the King for their party which includes dancing and the feeding of the fries to one another.)